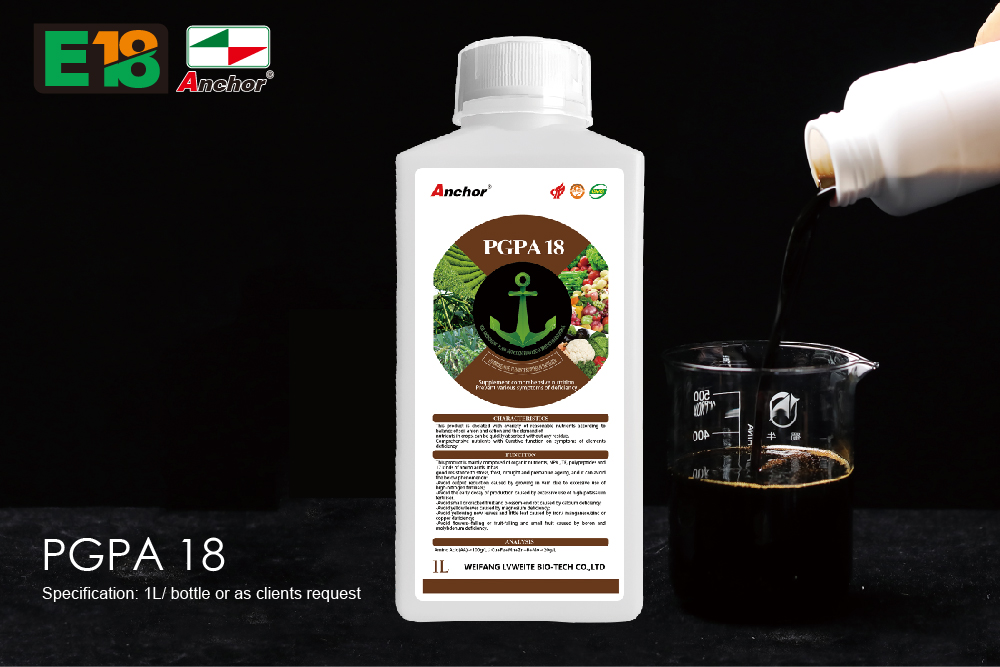 CHARACTERISTICS
1. Comprehensive nutrients with Curative function on symptoms of elements deficiency .
2. Has unique DNS nutrients devlivery system .
3 . High content of nutrients chelated with EDTA TE, high rate of absorption and utilization .
---
FUNCTION
1. enhence the photosynthysis of the crops
2. enhence the absorption rate of sugar
3. enhence resistance to drought
4. promote growth of roots , stems , leaves , flowers and fruits
5. prevent various elements deficiency symptoms
6. promote the accumulation and transformation of protein and sugar.
7. promote the taste of fruit
---
Recommendations for use
Crop
Application stage

Application

method

Rate(I/ha)

Dilution

times

Application

interval

Remarks
All plants
Early stage of growth
Foliar spray
2-3
1000

Applicationo

nce every 10

days or so.

Continuous

3 or 4 times

spray to get

better effect.

It is no need

additional folar

spray if suffer rain

within 2 hours

after application.

Midde or late stage of growth
Foliar spray
3
80

ANALYSIS
| | |
| --- | --- |
| N | 50g/L |
| P2O5 | 50g/L |
| K2O | 120g/L |
| Ca | 1g/L |
| EDTA-Mg | 0.5g/L |
| EDTA-Fe | 3g/L |
| EDTA-Cu | 3g/L |
| B | 8.5g/L |
| EDTA-Zn | 4g/L |
| EDTA-Mn | 1g/L |
| EDTA-MO | 2g/L |
| Amino Acid | 100g/L |
| Se | tiny amoutnt |
| C | 170g/L |
| PT | 20g/L |
| PA | 200g/L |
| lodine | tiny amount |
| Appearance | Brown |
| PH value( dilution in water 1:250) | 4.0-4.5 |
| Solubility | miscible with water |
| Density@20℃ | 1.50-1.55 |
| Limited element mg/kg | Hg≤5, As≤10,Cd≤10,Pb≤50,Cr≤50 |